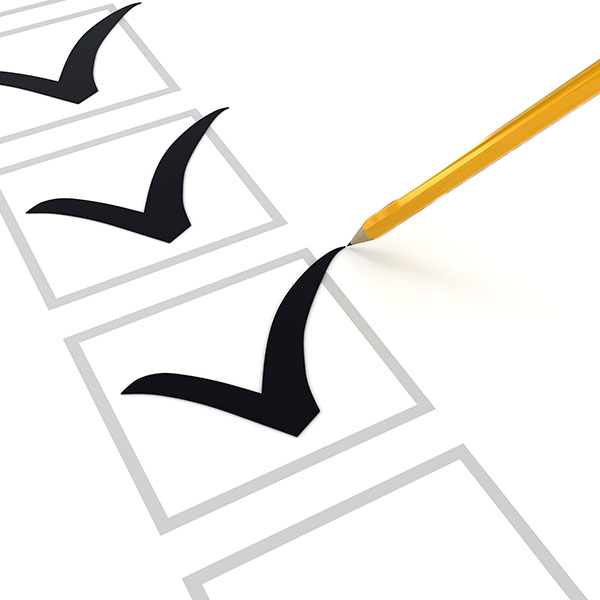 At Right Now Air & Solar we strive for 100% satisfaction in everything we do. We value your opinion and invite you to tell us and others about your experience with us. Please take a few moments to tell us what you think by leaving us a review here on our website or on any of these popular review sites or social networks.
Read what other customers have said about us.

All trademarks or brands on this page are registered by their respective owner and are not affiliated with our company, nor do they endorse or sponsor our products or services.
Reviews of
Right Now Air & Solar
(Based on 19 rated reviews)
16-Oct-2019
Product or service reviewed: AC service
Alan Tibbett came today for my Air conditioner Service. He not only was knowledgeable but was very polite and answered or explained everything that He was doing; from inspection to troubleshooting. I feel very confident with Using Right Now Air for all my HVAC System needs!
18-Jul-2017
I am a new customer. John came out on an emergency weekend call when our AC stopped working on a 100+ day. Luckily he was able to come out and get the unit running quickly with a new capacitor. He signed us up for routine periodic maintenance for the future. I am very satisfied and would recommend him to friends.
28-Jun-2017
Product or service reviewed: Air Conditioner Repair
I was pleased with the timely response I received from Right Now Air when my air conditioner went out during a recent heat wave. The technician was courteous and knowledgeable. I was disappointed however, that the problem with my air conditioner was misdiagnosed. After reattaching a loose wire, the air conditioner appeared to function properly. However about an hour after the technician left the unit started to malfunction again. I later discovered that the problem was not with the air conditioner, but with a faulty door interlock safety switch on the furnace. I bypassed the switch and the A/C has been working properly ever since. I believe this was an honest mistake, so I would consider using Right Now Air in the future.
Dear Bill,
Thank you for taking your time to write a review for us. We apologize for any inconvenience you've experienced regarding your air conditioner but we are happy to hear that your overall experience with us was good. According to our records our technician repaired the loose broken wire and your system was running when he left. Unfortunately there are secondary problems that can be present or occur once the unit is back up and running. We strive for 100% customer satisfaction and would have been happy to come out a second time to make sure your system was working again. Once again we thank you for your feedback and don't forget we are here for you 24/7/365 so please let us know if there is anything else we can do to further assist you.
-Right Now Air & Solar
27-Jan-2017
Product or service reviewed: New heat pump and air handler.
Right Now Air was recommended by a friend. I scheduled a consultation appointment at my house and discussed what my needs were. The representative and I "together" picked the system that I thought gave the best value for the money. The installers came and expertly took out the old system and installed the new system in about five hours. I'll be excited to see my electrical savings with the brand new energy efficient heat pump and air handler. I'm also thinking about solar and this would be the company I would use. I am a very satisfied customer.
18-Jul-2016
Product or service reviewed: July 14, 2016
My air conditioner stopped working. I called at 9:30AM for a service call and at 10:00AM the technician was at my house. He did not try and sell me a new air conditioner but fixed the one I had. He cleaned the whole thing, answered all my questions, made recommendations and my air conditioner works great. I would recommend them to everyone.
Kathy Gelardi
Vacaville, CA
Thanks to John and his team for installing my new heating and a/c system! You guys were on time, courteous, and fixed the problem 'right now'!!! Thanks again for a great job!
I would just like to thank Jon and all the guys from Right Now Air for their EXCELLENT service!! Not only did they come out with in a few hours of my initial call but they had my A/C back on line within 24 hours of it breaking. The repairs were affordable, the service was fantasic, the repair crew was professional, and my home has been a comfy 75° ever since. :)
I had an emergency call in on the 4th of July and couldn\'t find anyone to help out with air conditioning issues for my 92 year old aunt. I live in San Jose and she lives in Vacaville. Right Now Air called me back immediately, went out and took care of the problem. Most places didn\'t answser the phones on the 4th of July so kudo\'s to these people for getting out there and helping. I would recommend them for getting the job done. No complaints so far! :)
Very pleased with service we received. Price was right and technicians that came out were very helpful and did a great job installing my new system. I would recommend to anyone.
They called right back even though it was late Friday night and set up an appointment for Saturday at 8:00 am. Prompt, courteous and very helpful. I know some of the other reviews said they tried to rip them off, but we actually showed interest in purchasing a whole new system and John basically laid out some options and said think about it and if we were still interested to give him a call. No pressure whatsoever. Had the problem fixed and feel was charged a reasonable rate.
I have already recommended your company to numerous people. We were extremely pleased with every aspect of the job.... Thank you
I was most happy with the price, the prompt scheduling of service, and the quick installation.
I had approximately 10 estimates to replace my 25 year old G.E. system, and had decided to go with another brand. I called John from Right Now Air to cancel my appointment. He asked me what I was purchasing and the price. He asked if I would give him 15 minutes to show me a better Trane system for less money. I agreed. With the PG&E rebate I actually got a better system with a higher SEER and EER. The system I was going to buy didn't qualify for the rebate. John is very professional and knows Trane products up and down. He also knows about the cal energy rebate program and how it pertains to Trane products. Most other companies did not. I would like to say WELL DONE to John and his Techs at Right Now Air. You can sign me a VERY HAPPY CUSTOMER.
I was very happy with your promptness and the ability of your crew to explain to us. Very helpful.
Integrity and "old world" ethics are how I would describe your employee. He did an outstanding job from start to finish. What a valuable employee and a model representative for your buisness. Good workmanship and peace of mind are qualities that all homeowners want when seeking hired services. It's so refreshing these days to know that integrity is held high in workmanship. Thanks for a great job!
Thank you for helping to make our heater and a/c work more efficiently.
Your crew was respectful and skilled and we think we now have the best home comfort system possible. We never worried and enjoyed the crew/technicians presence all three days they were here. Everyone was friendly and helpful.
Your technicians were very kind and helpful. I would recommend these guys any day!
The crew was so immaculate that if I hadn't seen them install the system I wouldn't have known that they had been there. My next door neighbor was also impressed and had your company replace his 10 year old Lennox with the same system I had purchased.