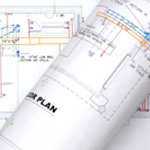 Your home comfort system is most likely the single biggest use of energy in your home. In fact, over a third of the energy used in the United States is used to heat and cool buildings. Having a properly designed and installed heating and air conditioning system will have the biggest impact on your energy costs.
HVAC Installation Schedule a Free Estimate
Deciding to purchase a new comfort system for your home can be overwhelming. We offer free in-home consultations with one of our HVAC specialists to personally help you every step of the way.
Our specialists are highly educated and experienced in HVAC technology. We help you select an energy-efficient heating and air conditioning system that meets your comfort preferences and lifestyle. We also make sure the equipment is properly sized to meet the unique needs of your home. Select a new system here.
Solar Installation
If you are considering going solar, you've come to the right place. Set up a free in-home consultation with one of our solar specialists and find out how much you can benefit from solar power system installation.
We use SolarWorld Sunmodule panels and Enphase micro inverters. If your roof is not suitable for panels, we offer ground mounts that provide the same benefits as rooftop mounts. Either way, we will provide the best solar option for your home's individual needs. Discover more about our solar services here.
HVAC & Solar Installation
Why pay more for solar when you can pay less with solar, heating and air all together? If you replace your old HVAC system with a newer energy efficient system, you may not need as many solar panels.
As part of our free in-home consultation, our specialists will assess your current energy use and specific needs to offer the best suggestions that will ultimately save you the most money.
Whole House Fan Installation
A whole house fan is a type of fan or exhaust system that is installed in the attic of a home that is designed to circulate, exhaust, and ventilate air. We offer QuietCool® whole house fans.
Unlike older versions of whole house fans, QuietCool® is better, quieter, more energy efficient and can be installed in as little as 45 minutes. We can evaluate your home and your needs to see how a QuietCool® whole house fan can benefit you. Learn more about QuietCool® whole house fans.
Additional Installation Options
In addition to HVAC, solar and whole house fan installation we offer other types of installation including:
Gas lines

Wall heaters

Tank-less water heaters

Ductless mini systems

Bathroom vents

Thermostats

Reflective insulation

Humidifiers
For more information regarding these installation services please contact us.
Convenience
We offer a convenient way to pay for your installation through our flexible financing options, subject to credit approval and offer full factory warranties on all equipment and labor.
Purchasing a new system doesn't have to be a hassle. Right Now Air & Solar will make the process seamless for your comfort and convenience.
Easily schedule a FREE estimate now: Schedule Appointment